Posted by All American Tailgate on 27th Oct 2014
There are a few hobbies that require a great deal of equipment, forethought, and planning to pull off. If you wanted to have a paintball match, you'd need to rent or buy a bunch of expensive equipment, call up the owner of some private property and arrange to rent it for a few hours, sign the appropriate legal liability forms, arrange for transportation, and get an even number of players out to the field. Want to try a solo experience that will get your blood pumping, like cliff jumping or skydiving? You'll have to go through training courses, safety procedures, and enough paperwork to make a pen run out of ink. So what's a game that won't take hours upon hours of setup and flawless execution to enjoy? Cornhole is a perfect game for fast and easy fun. It's no wonder that tailgating parties often prominently feature custom cornhole boards surrounded by people trying their luck. Cornhole is often considered THE tailgating game, and you can find custom boards and bags that suit any hobby or interest. So why keep such a fun, engaging, and popular game within the confines of tailgating? Here are five occasions that are unfortunately cornhole free. We strongly encourage our readers to think outside the box and brighten up these occasions with a cornhole game set.
Occasion #1: Add an Extra Punch to a Celebration of Success
On one hand, graduation is meant to be a celebration that caps off years of hard work. On the other hand, actually attending a graduation ceremony is incredibly boring. Anyone who's ever gone to one can attest to the fact that the few fleeting moments of pride is often buried beneath countless speeches and long periods of waiting. Instead, we recommend that you celebrate graduating with your closest friends and family. Whether you're wrapping up high school or you've just earned your PhD in molecular biology, you've done something great! Many students have chosen to print up custom cornhole boards related to their time in school. Sometimes it's the year of graduations, other times it's a symbol related to their major. In any case, these boards are far more entertaining and make a keepsake that you'll treasure for years.
Occasion #2: Welcome Friends Home with Style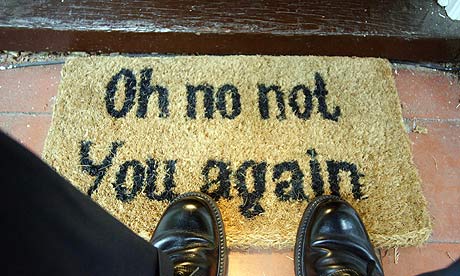 They say that absence makes the heart grow fonder. When people are away for a long time, you realize just how true that statement is. Sometimes students are taking up courses overseas, or they've been visiting family in another country. Other times, a friend or family member has been deployed and is finally getting to return home. Occasions like this are joyful and emotionally charged. Once everyone is exhausted from hugging and cheering, what do you plan to do? Custom cornhole boards are a great solution to ensure your 'welcome home' party doesn't run out of steam. Customized boards can celebrate your friends service or academic achievement overseas and provide an excellent conversation topic.
Occasion #3: Do You Hear Wedding Bells?
Weddings are a beautiful ceremony where two people come together and celebrate their love. Everyone usually ends up attending at least one wedding in their life, and if they are lucky enough to find their special someone, they may throw one themselves. The wedding reception has been getting way more elaborate (and expensive) over the last few years. You may have vendors who are trying to get you to buy trained doves to fly away on command, or a DJ who charges three hundred dollars per hour. Reject these costly trappings and go with something simple, unique, and sure to entertain your guests. Custom cornhole boards do more than just make the reception lively and fun; they make a one of a kind memento. Why not start off your married life with a keepsake that will do more than sit in a closet?
Or Try Kicking Off Your Engagement With a Game of Cornhole
The engagement party used to be a very posh event that helped the bride and groom's family meet each other before the two families would be permanently joined.
These parties fell out of favor for many years before making a resurgence. Engagement parties are now a fun and chic way for a couple to break the good news to their friends. Of course, you don't have to pay out the nose for an upscale event. Instead, try fun and personal touches like custom cornhole boards or table decorations made out of paint and used jars. With a little work and creativity, your nuptial-related events will be talked about for years!
Occasion #4: Who Needs a Water Cooler? Try Work-Related Functions
Work-related functions are often stereotyped as being boring events centered around trust exercises and team building games. Why not shake things up? When you're outside of the office, you deserve to have a little fun. Enjoy your time off the clock with fast and fun tailgating games like cornhole. There's no reason that hanging out with your coworkers needs to be stuffy and unpleasant. Having fun and getting to know each other in a natural and organic fashion will be far more likely to increase your productivity come Monday morning.
Occasion #5: Turn Big Family Gatherings Into a Total Blast
Families used to be tight knit and close at hand, to the point where multiple generations would share one roof. As travelling across the country became easier, families began to spread out and start their own lives further away. In today's world, big family gatherings tend to only happen once or twice a year. When you and your loved ones all reunite on a summer afternoon, why not surprise them with a custom board that celebrates your familial connection? Everyone from Auntie Ruth to the young kids in the family can enjoy a game of cornhole, and the competition can bring you all closer together. Give it a shot, and watch how your annual family gathering becomes far more fun!
The five occasions above are all awesome times to bust out cornhole boards, but the sky's the limit! Any time that you and some friends are gathering with the aim of having a good time, then consider introducing this classic tailgating game. Cornhole is straightforward and simple to set up, but still competitive and engaging. If you're planning a get together, consider whether a cornhole board would be a great addition to the party. If the answer is 'yes', then visit our site today and pick out a custom board that suits the occasion.